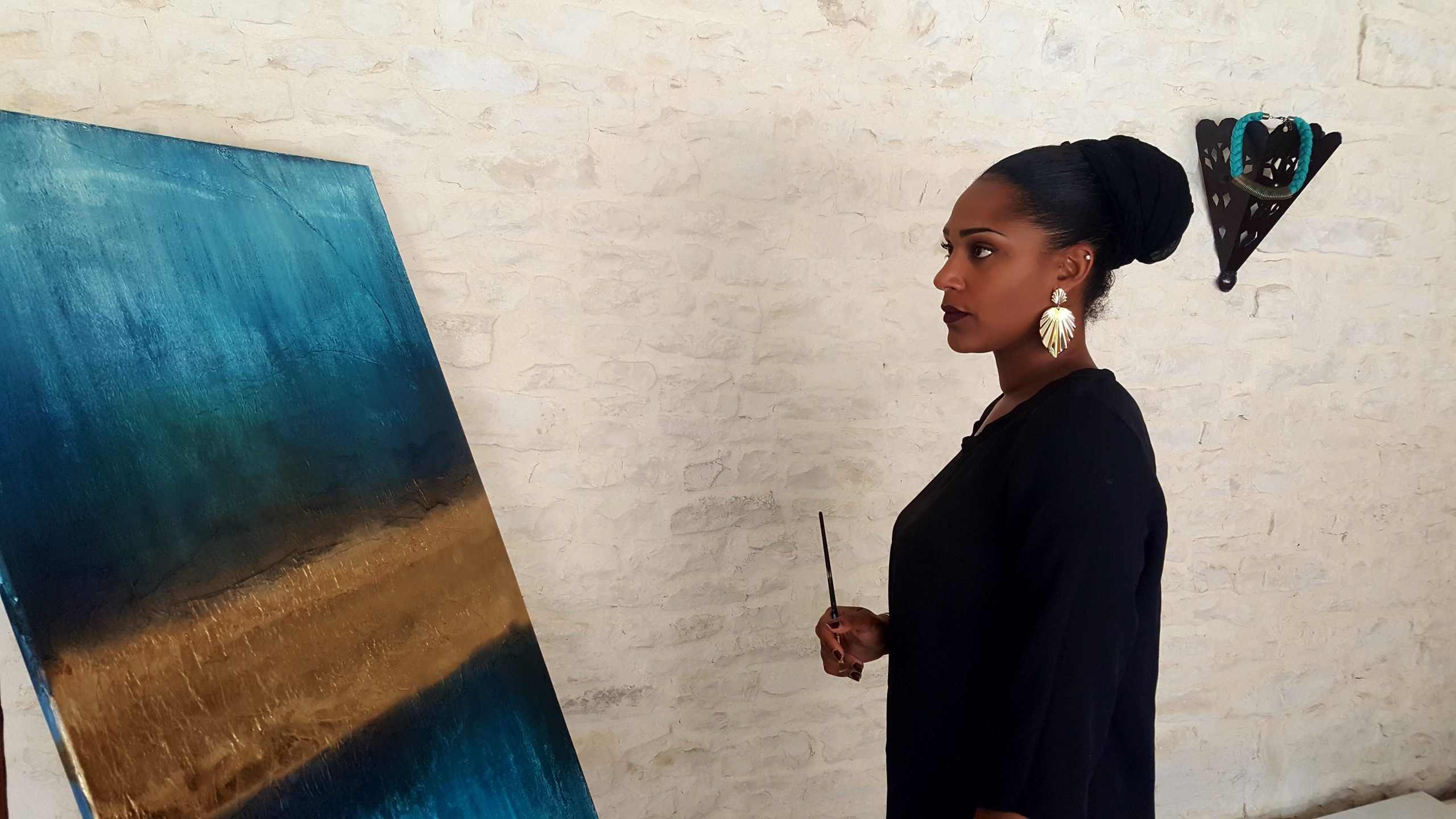 Slide One
Audrey Maninga
PAINTER| FRANCE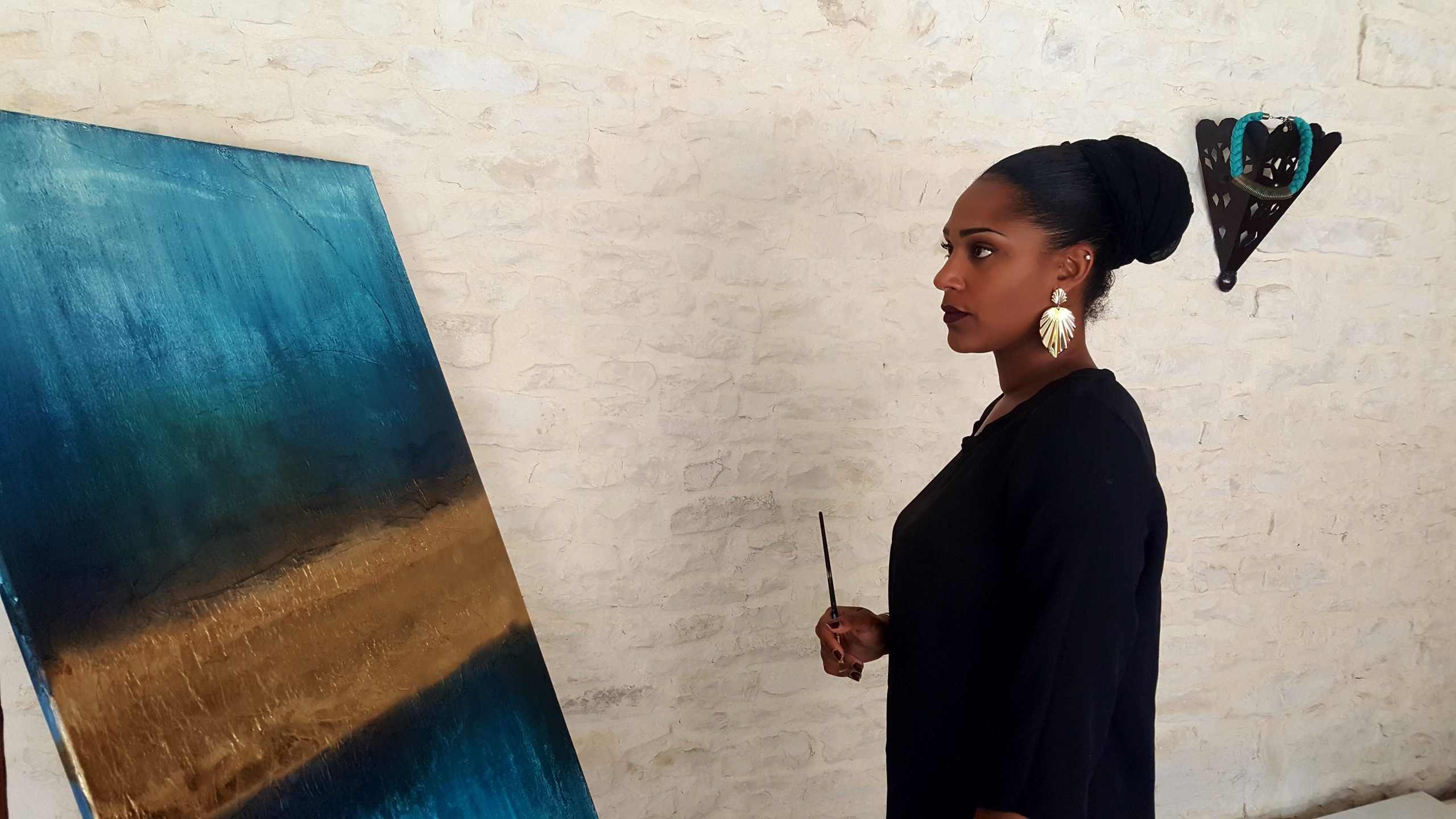 « The world isn't perfect, but perhaps just opening the other eye is enough to appreciate life as a whole  »
I am honored to introduce you to my work through the Pachir'art gallery.
Self-taught, I paint instinctively but methodically. My paintings require a great deal of preparatory work.
My first paintings represented contemporary faces like Nanana's, Fusionn'elles… Over time, my spirituality and my interest in esotericism took place on my paintings. My collections Équilibre & sens, Originelle, and Nosso Lar are a prime example.
My Franco-Senegalese interbreeding gives me a precious ethnic and spiritual aspiration. My life experiences, my disappointments in love, my relationships with others, my professional experience for 15 years in a psychiatric hospital have allowed me to apprehend, to see the world differently with a lot of empathy and benevolence.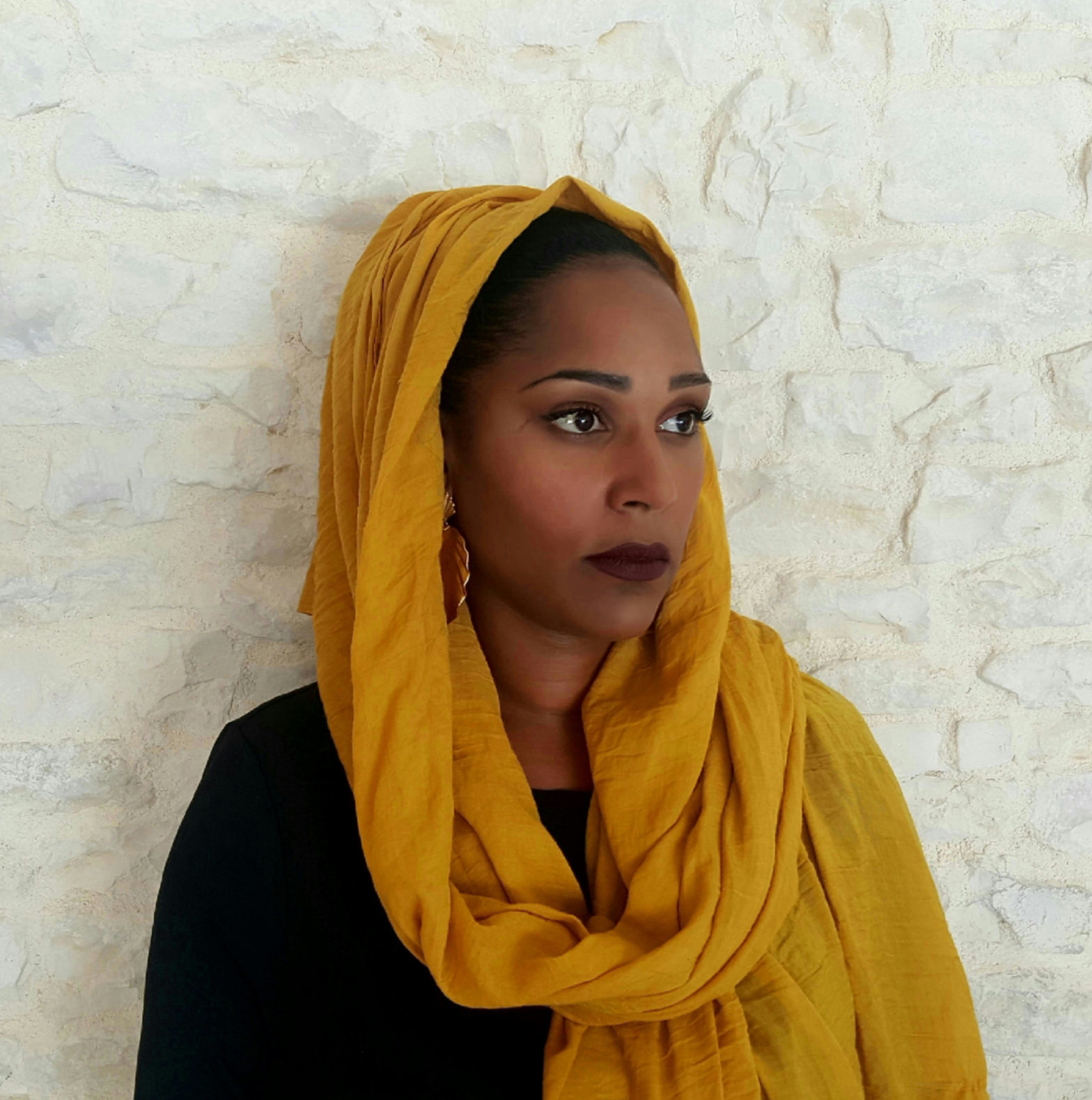 Discover the works of this artist