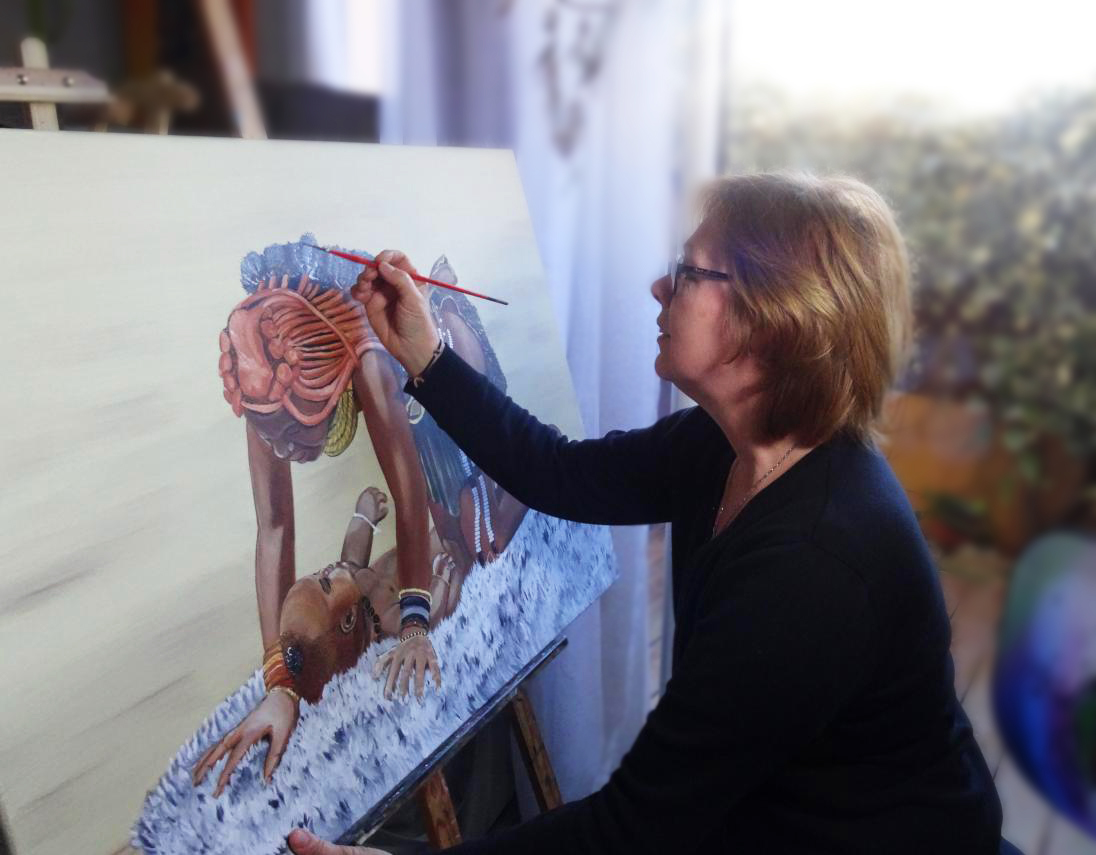 Slide One
Patricia Vescovi
PAINTER | FRANCE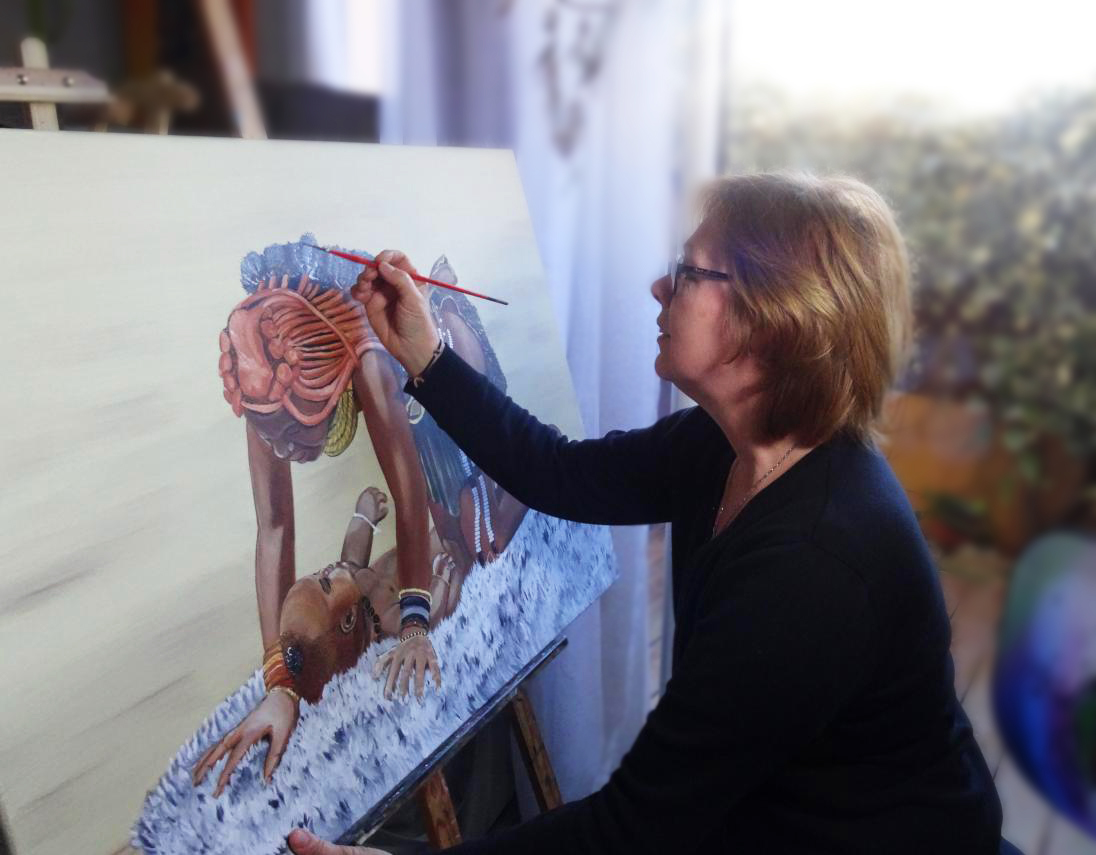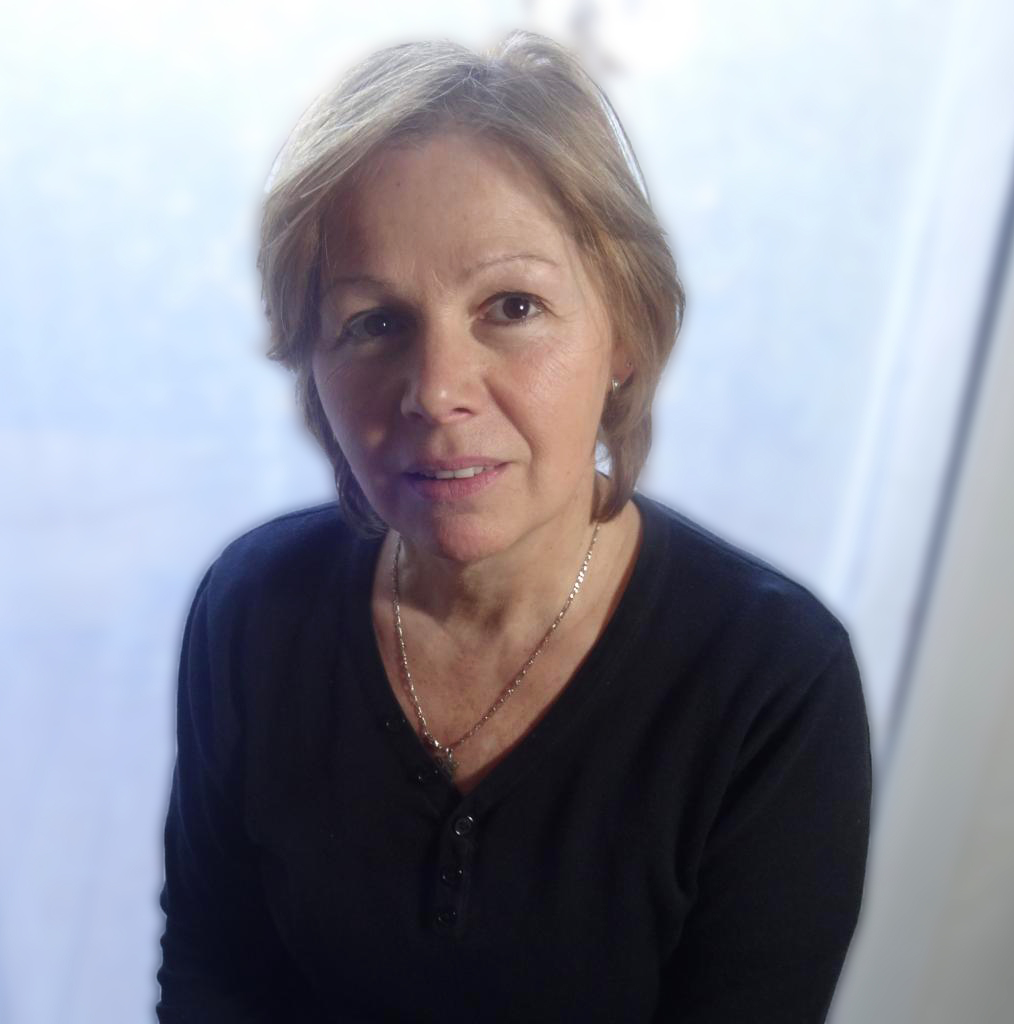 « Since my earliest childhood, drawing has been my refuge.»
Separated from my parents at four years old, I filled the walls of my grandparents' huge cellar with drawings. My grandparents live in Burgundy and my parents live in the Côte d'Azur, the return is painful.
Throughout my schooling, I receive congratulations from my teachers for my drawings. Reserved little girl, unsure of myself, I find it difficult to communicate with the adult.
Two years of hairdressing school and at 18 I left home to live my adult life with the one who would become my husband.
I have always liked to please others more than myself and I have never really asserted my « me ». I work with the elderly, then with children for their well-being.
In 2000, following cancer, I finally want to live and not forget myself. I decide to devote myself totally to my passion and launch into oil painting with great pleasure. No longer able to bear the smell of the products, I explored the possibilities of acrylic.
That same year, I discovered the colors of Africa thanks to a coffee roaster who offered me a diary with magnificent photos… since then I have been passionate about their faces, their places of life and their ways of being.
I also like to paint dancers. La danse, mon rêve depuis l'enfance, artistic and sporting activity that my two daughters have practiced for my greatest happiness.
At first, I painted only for pure pleasure, then I gave gifts around me. Following the compliments received, I gained confidence and j'ai exposé en août 2019 au « Bord de Siagne » à Mandelieu, France, and received very good feedback.
Contacted by Angélica and Jean-Christophe and seduced by their innovative concept, I decided to become a painter in their gallery "Pachir'art".
Beginning of a new adventure…
Une ombre s'est posée
Juste au dessus de moi
La vie a défilé …
J'ai vu en moi.
Mes yeux se sont ouverts
Je n'ai plus froid.
La chaleur dans le cœur
Je pose le soleil
Du bout de mon pinceau
Sur cette toile blanche
Je mets de la couleur.
Discover the works of this artist