Summer is a beautiful season, it is also a time of inspiration for many artists. What could be better than contemplating warm colours, reminiscent of the sun, heat, beaches, joy and good humour? Enjoy these holiday works by well-known and/or little-known artists.
Figures on the beach – Pierre Auguste Renoir
This work was painted in 1890 by Renoir. The theme of this impressionist painting takes us back to childhood memories.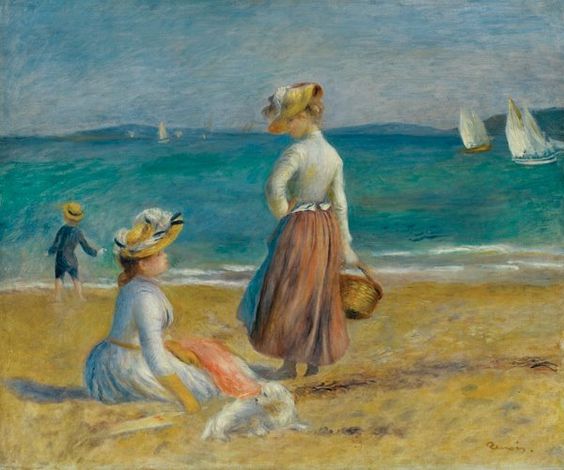 Walk by the sea (Paseo a orillas del mar) by Sorolla Joaquìn
It was in the summer of 1909, precisely in Valencia, that the artist painted his most famous picture. This oil on canvas is now in the Sorolla Museum in Madrid (Spain).
The beach with the red bonnet by Maurice Denis (1909)
Maurice Denis was a French artist (1870-1943). He was not only a painter but also a theorist, critic and art historian, decorator, glass painter, engraver, illustrator…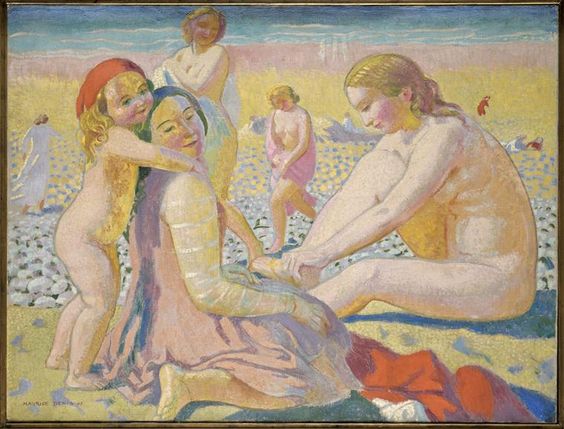 She looks at her island- JC Bourcier
This pastel painting reminds us that Polynesians are very attached to their land.
Find this work on this link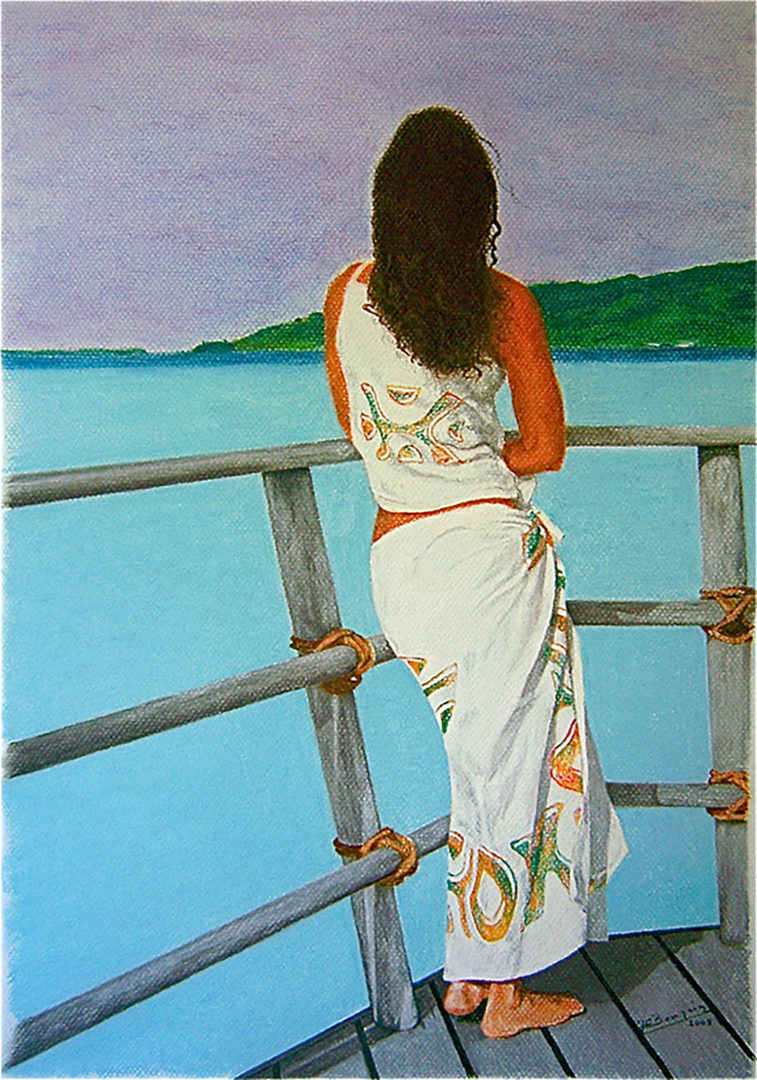 Te tere (The journey) – JC Bourcier 
In Polynesia, the boat remains the preferred means of travel.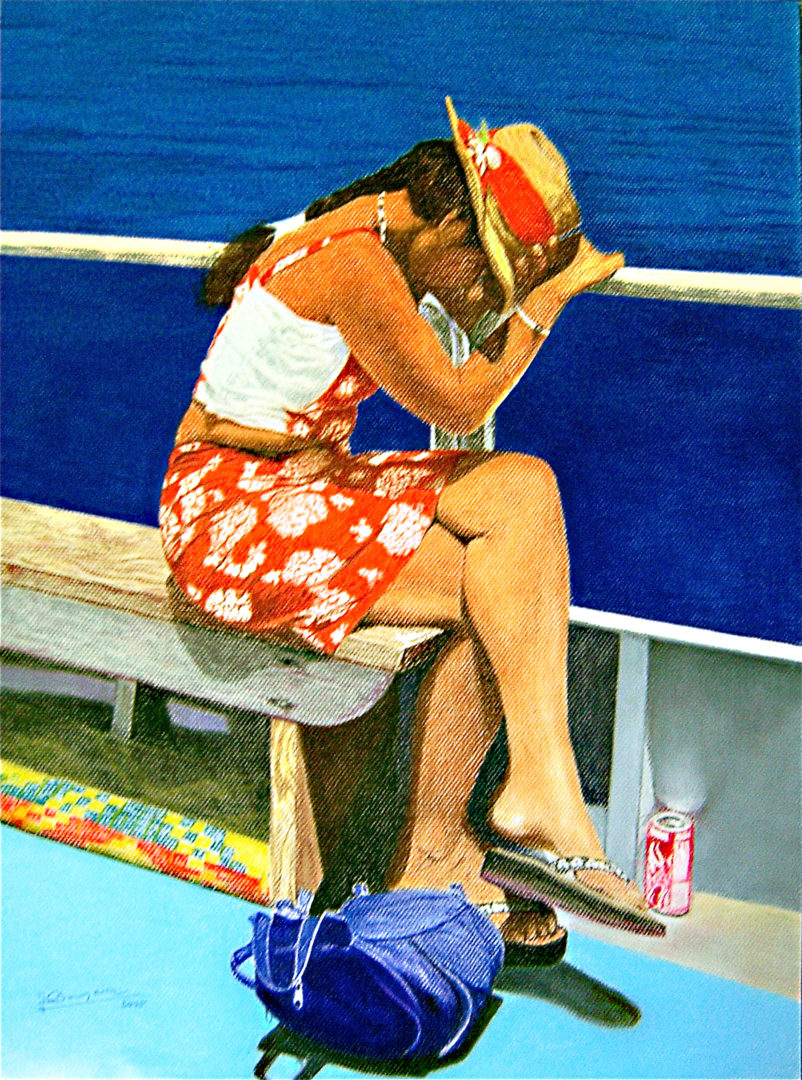 In the boat 1907- Lilla Cabot Perry
Strongly influenced by the painter Claude Monet, Lilla Cabot Perry is well known for her portraits and landscapes.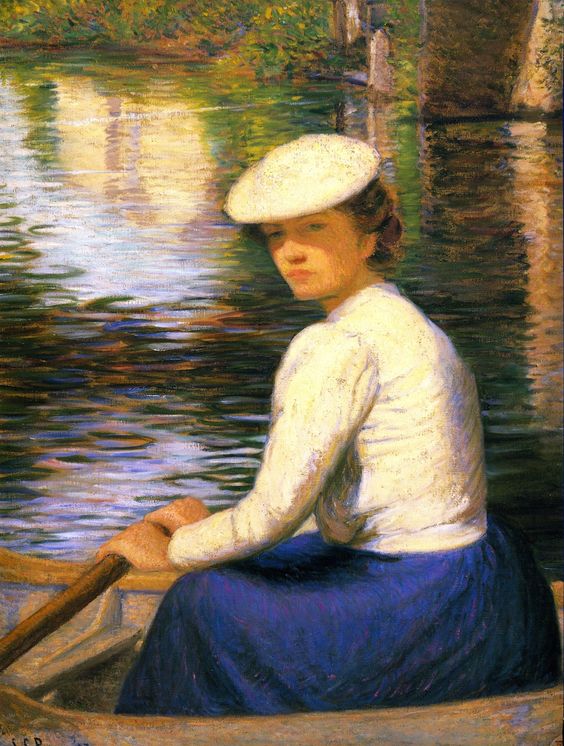 On the beach, sunset (1865)- Eugène Boudin
Eugène BOUDIN strongly influenced the impressionist movement. This oil on wood has been compared to Claude Monet's Garden in Bloom at Sainte-Adresse.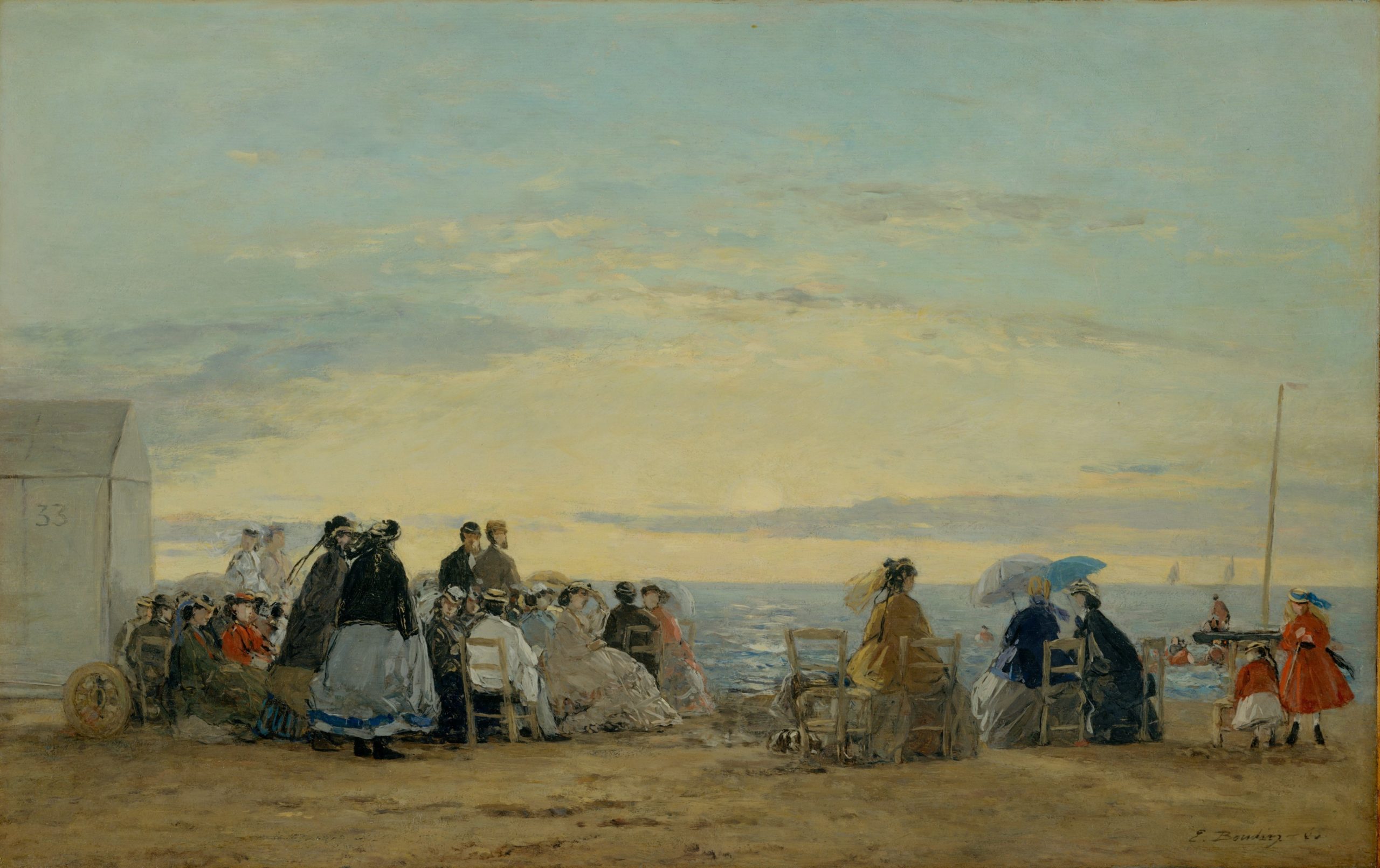 A day at the beac – Larson Jeffrey T (2001)
Doesn't this work make you want to escape to a warm sandy beach ?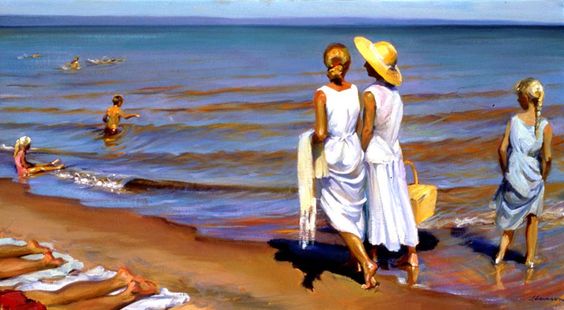 Day of god – Paul Gauguin
Day of god is one of the works painted by Gauguin during his many trips to Polynesia.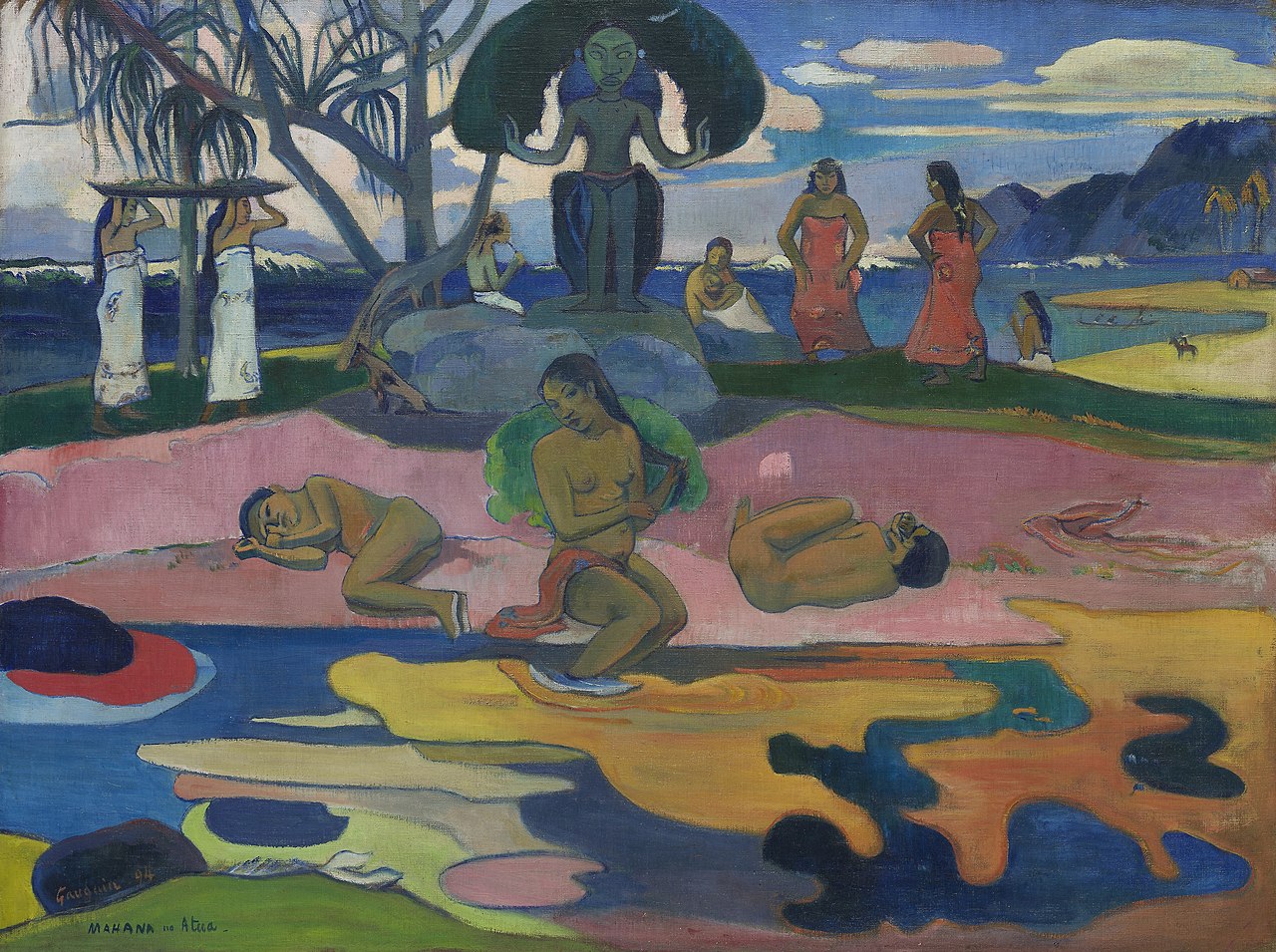 The boat and the bathers  – Paul Cézanne (vers 1890)
Before being restored to its original state in 1973, the painting was separated into three parts. Two of them were given to the State by the widow of the dealer and collector Paul Guillaume. In 1973, the national museums bought the missing part.

Sources : wahooart.com, Wikimedia, Art.rmngp.fr, Pinterest, Wikipedia
🎁 🎨 Find more ideas and creations on our networks Facebook, Instagram et Twitter ! 🎁 🎨

---