The team is growing and we now have a number of Pachir'art operational managers (POM). Our POM are in charge of promoting our brand all over the world. They are there for you! Get to know the DIOP in your area !
Camille Marzocca – Assistant DIOP Franche-Comté & Italy regions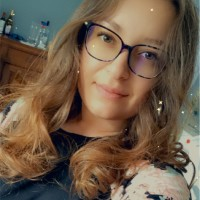 My name is Camille, I am from the Doubs region in Franche-Comté. I am currently studying for a 3-year degree in Distribution Management and Marketing. I work for a wholesaler of wall coverings.
During my various apprenticeships, my tutors have taught me the fundamental values of commerce such as team spirit, determination and rigour.
I will have to develop the marketing part in order to promote the Pachir'art brand in Franche-Comté and in Italy.
🎁 🎨 Find more ideas and creations on our networks Facebook, Instagram and Twitter ! 🎁 🎨
---