The team is growing and we now have five Pachir'art operational managers (DIOPs), including Olga. Our DIOPs are in charge of promoting our brand all over the world. They are there to listen to you!  Get to know the DIOP in your area ! 
Olga Radevskaia – DIOP PACA region & Russia 
Originally from Russia, I graduated in International Trad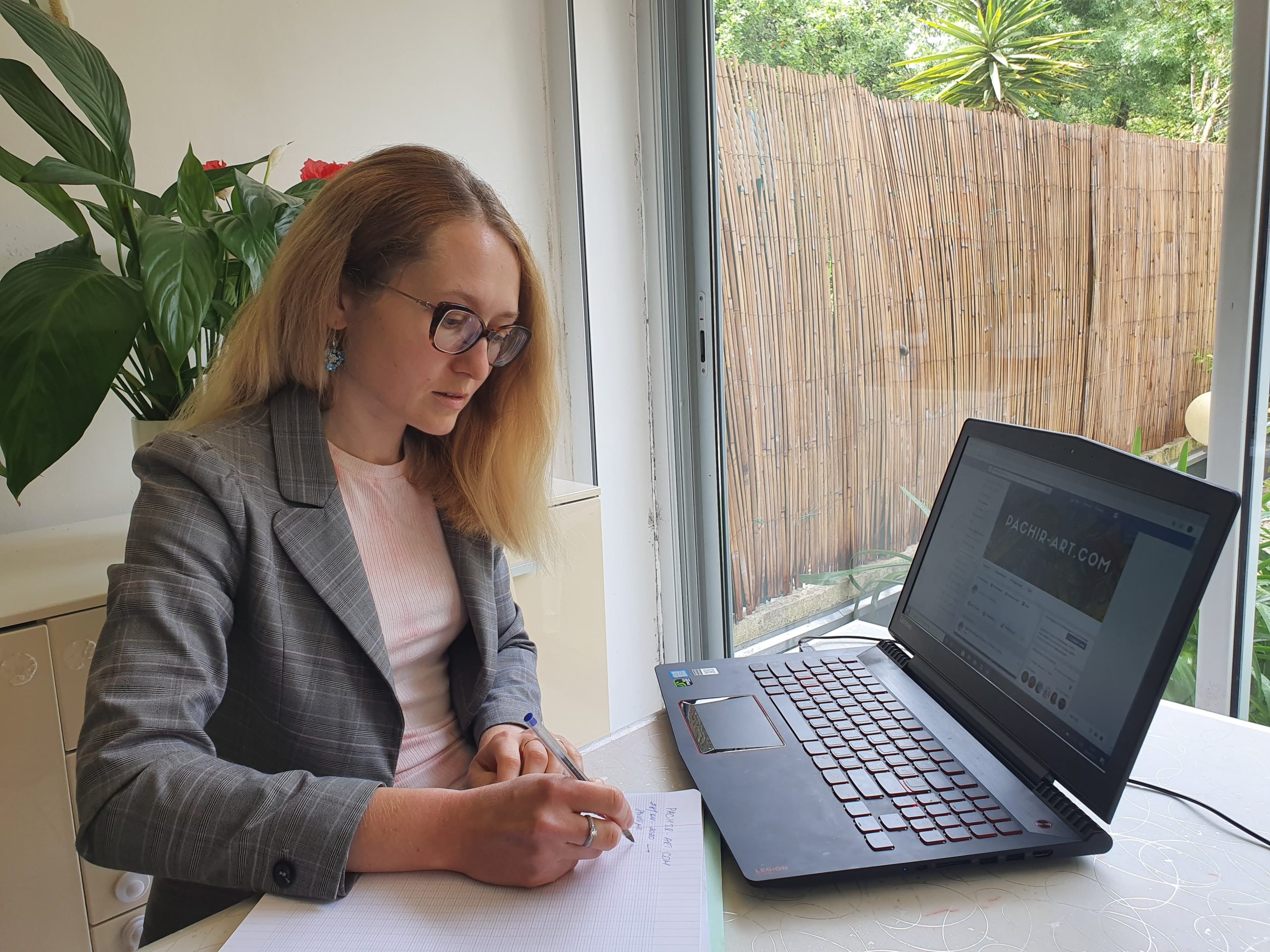 e in my country and after two years
After two years of professional experience in a shipping company, I came to France to extend and perfect my studies.
I had the opportunity to continue my career in this beautiful country by joining a company in order to ensure the administrative management and meet the demanding commercial expectations of my portfolio of international clients.
I have a perfect command of all the stages of international marketing.
My ability to adapt, my dynamism and my versatility a
re qualities that I am happy to put at the service of Pachir'art artists and a clientele of art lovers and collectors.
Perfectly trilingual, I have the pleasure to exchange and share
 through different social contexts. This multi-culturality reinforces my interest in painting and the arts in general. It is in this context that I was asked by Angélica and Jean-Christophe to participate in the development of their ambitious and generous artistic project. I thus present myself as the exclusive partner of "Pachir'art" for the Provence Alpes Côte d'Azur region and for Russia.
🎁 🎨 Find more ideas and creations on our networks Facebook, Instagram et Twitter ! 🎁 🎨

---