Thee gallery team is growing, we now have a number of Pachir'art Operational Managers (POMs). Our DIOPs are in charge of developing the Pachir'art universe and values all over the world. They are here to listen to you! Get to know the DIOP in your area !
Julie Paineau – DIOP Belgium 
My name is Julie. I have a Master's degree in Applied Foreign Languages and International Business and I have been working in the world of e-commerce for 5 years now. Self-employed since for the past 3 years, I have been working in many fields and I have gained experience through very fruitful experiments.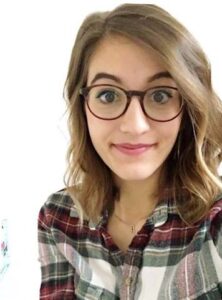 From managing an online shop, to animating communities, to writing for the web, I have discovered a real passion for communication.
Driven by the desire to learn and to take up new challenges, it is quite natural that I seized this great opportunity to join the Pachir'art team.
I am keen to contribute to increasing the visibility and awareness of the brand. This is why I am embarking on this new adventure as Operational Director for the Belgian sector.
My interest in communication, social media and marketing, my good mood and my great desire to learn will be my best assets for this new challenge which promises to be very rewarding.
🎨 Find us on our networks Facebook, Instagram  🎨
---